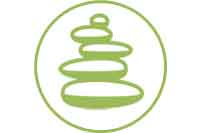 Program Details
(
Back to Programs
)
Practicum for Integrous Artists (PIA)
This innovative 7 session psychotherapeutic programme integrates restorative yoga, self-compassion skills, and mind-body medicine to cultivate resilience in artists and cultural workers. The Practicum is led by Dr. Chase McMurren, Medical Director, Psychotherapist and Restorative Yoga Teacher, who also designed the programme.
Each week you will participate in:
Developing a restorative yoga practice (no yoga experience or supplies required)
Learning and practicing self-compassion skills
Crafting a personal self-care stewardship practice, incorporating mind-body medicine approaches (e.g., acupressure, visualisation and emotional-freedom technique)
While participating in the practicum is covered by OHIP, an $80 deposit is required. The fee will be refunded if you attend all sessions.